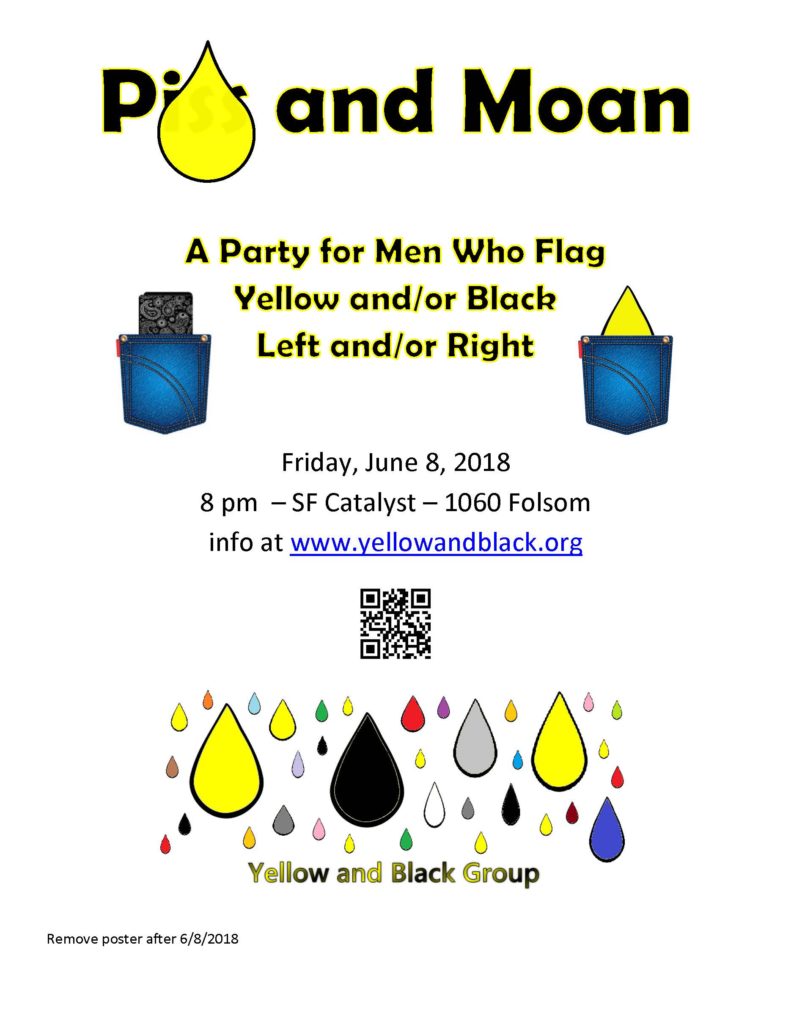 The next Yellow and Black party is set for Friday evening, June 8, 2018, at SF Catalyst, 1060 Folsom Street, San Francisco (map).  Doors open 8 pm to midnight.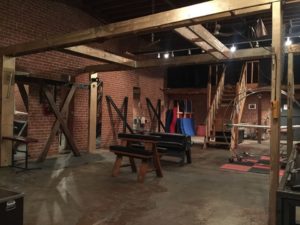 SF Catalyst features more than 2,000 square feet of dungeon, play and social space well stocked with BDSM furniture.
The large, watersports-friendly shower can hold 6 or more people easily, and we will also have a plastic wading pool and/or a bathtub for more wet play.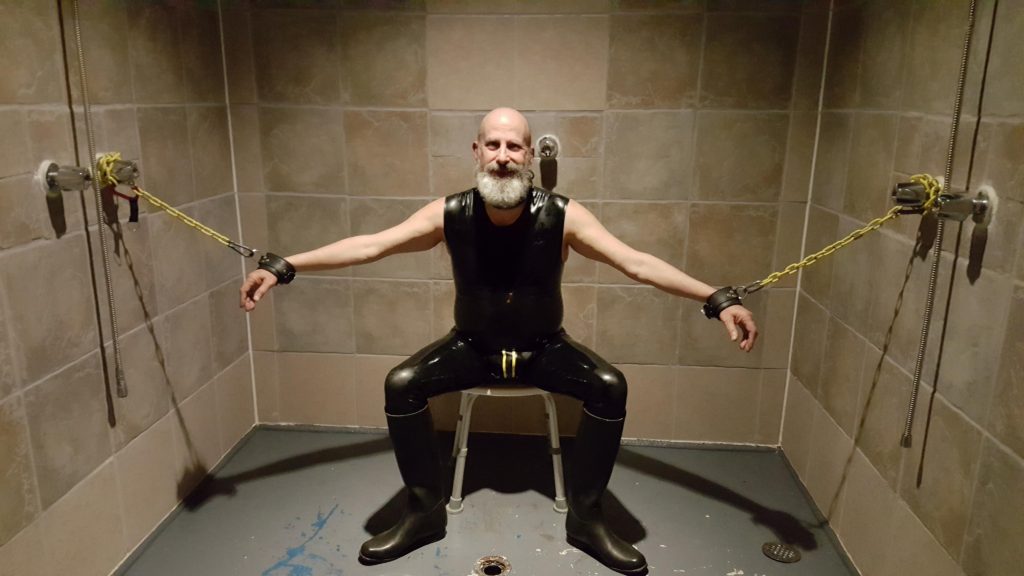 Tickets are $20 in advance (plus Eventbrite fee), or $30 at the door.  All proceeds will be donated to the San Francisco Bay Area Leather Alliance, to keep the doors open at the all-volunteer SF Catalyst space.  Discounts are available for volunteers (see below to contact me for info).
Special Feature: Click here for info about the Birthday Gangbang!
Bring your own beer in cans; plenty of water and salty snacks will be provided.
Be 18+ with ID.  Be 21+ if you plan to bring beer.
Anyone who identifies as a male is welcome.
Consent is sexy. No means NO.
Wet play in designated areas only.
Rubber or other wet-friendly fetish gear and toys welcome, or get naked.
Bring a lock for the lockers, if you like.
Keep some kind of shoes on.
Catalyst can be made wheelchair-accessible.  Just write to me in advance to request it.