The Yellow and Black Group hosts parties for people who identify as male — mostly kinky gay men.  However, from time to time, we help host Drench! — the Pansexual Piss Party, for folks of all genders and orientations.
Date is still to be confirmed, but here are some basics: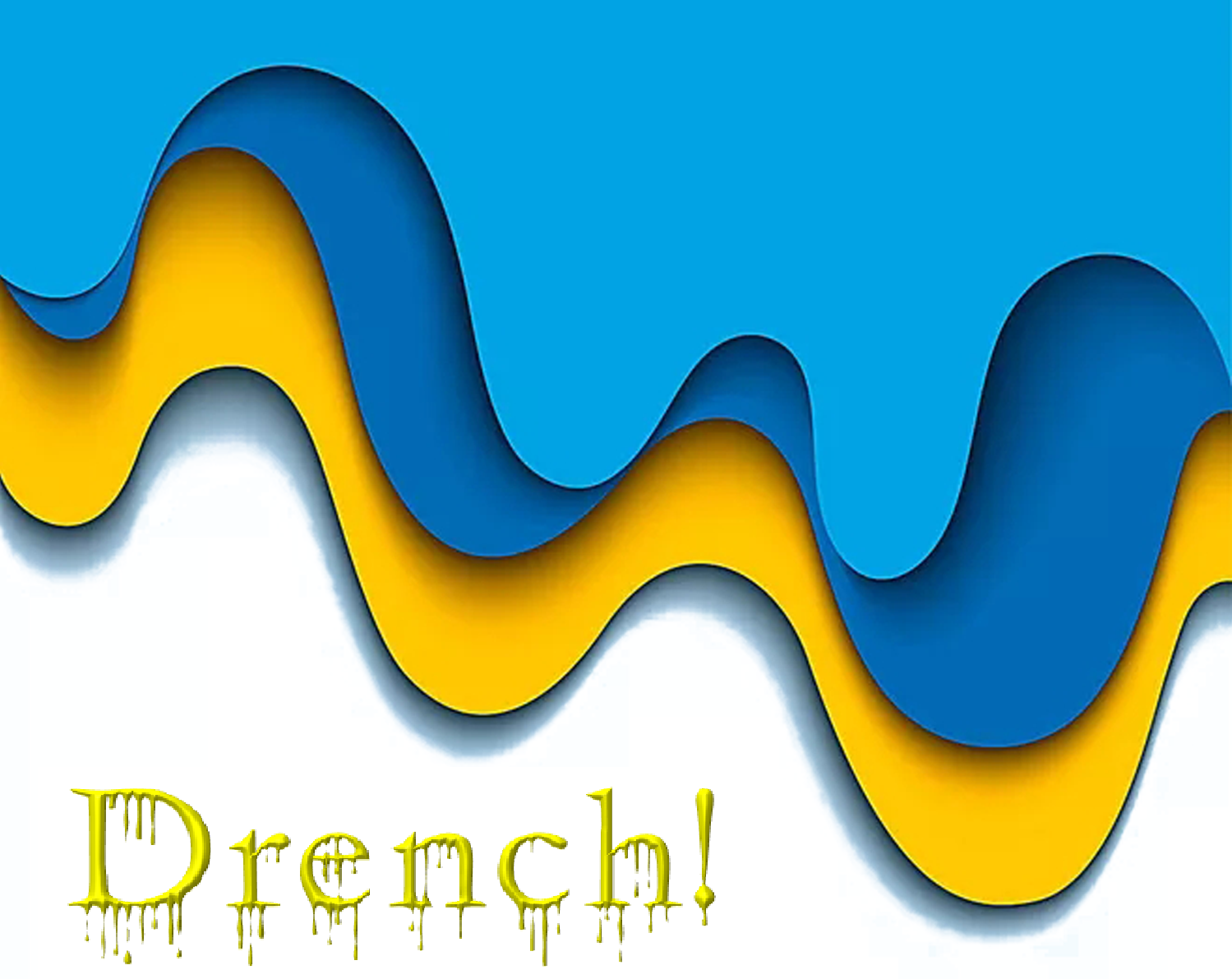 What:  Drench!  A pansexual piss & play party
When:  DATE STILL TO BE CONFIRMED
Where:  SF Catalyst, 1060 Folsom Street
For whom:  All genders, all orientations and preferences, all ages (18+), including Water Bois, Urinal Gals, Raunch Masters, Trough Slaves, Piss Daddies / Mommies, Diaper babies (#1 only), Piss Pigs, Pee Puppies, Squirters, Gushers, and their friends and admirers.
Cost:  $20 (or volunteer for one hour for free admission)
Dress code:  Whatever makes you feel sexy & ready for the splash zone!  Leather, rubber, latex, neoprene, lingerie, jockstraps, swimwear, dungeon blacks, vanilla casual party attire, nudity!
Get wet & play hard at Drench!
Party features & amenities:
New to or curious about pee play? Wade in with an orientation and  discussion/demo at 7:30 to learn about consent, safety, and ways to incorporate watersports into your play.
The shower will be ready for your hot negotiated scenes. Bring your own towel for getting dry afterwards.
The Trough: Here piggy, piggy – those who enter The Trough consent to be used as a urinal by anyone in attendance!
Complementary stand-and-pee urinal devices provided for those equipped with vulvas.
Light snacks will be on hand, but really it's all about the beverages here. We'll have plenty of refreshing sparkling waters, juices, soda, and tea on ice.
You may bring your own beer (in cans).  If you drink beer please inform your partners before playing, alternate with other liquids, have a means to get home safely, and do not become intoxicated.  Drunk people will be ejected without refund.
Your hosts are _______ and PitBossSF.
Be 18+ with ID.  Be 21+ if you plan to bring beer.
Consent is sexy. No means NO.
Wet play in designated areas only.
Watersports participation is not required – we welcome any kind of consensual play that SF Catalyst allows!
Bring a lock for the lockers, if you like.
We recommend that you keep some kind of shoes on.
Please ask us about wheelchair access.